Marycrest Manor is a skilled nursing facility sponsored by the Carmelite Sisters of the Most Sacred Heart of Los Angeles since 2002. In a religious and family atmosphere Marycrest provides skilled nursing and rehabilitative care for the elder members of our families. Surrounded by spacious grounds and lovely gardens, Marycrest's home-like campus overlooks a magnificent panoramic view. Our precious and loved elders receive the best of skilled nursing care in this serene and tranquil setting.
Presented by the Centers for Medicare and Medicaid
Marycrest Manor is proud to share that we are rated by Medicare as a five star Skilled Nursing Home. This rating is given to homes that have high quality nursing care standards that are upheld by the staff who serve its patients. There are multiple standards given by Medicare such as prevalence of bed sores, number of residents exhibiting depressive symptoms, number of residents who have urinary tract infections, and percentage of residents exhibiting improvement in functionality (activities of daily living). Marycrest strives on a daily basis to give the best quality holistic care to our residents and we are very excited to share the success of our 5 stars with you!
At Marycrest Manor we strive to be more than just a skilled nursing facility. Treasuring the beauty and dignity of each person, we are committed to providing compassionate and loving care, with the Heart of Christ. As a Catholic, non-profit organization, we nurture the whole person by accompanying our elders in their lives of vibrancy, purpose and fulfillment.
Patients enrolled in rehabilitation services receive nursing and therapy care, as prescribed by the resident's own physician, to rebuild their strength and also learn how to better manage their disease or condition. Rehabilitation services, including on-site occupational, speech, and physical therapists provide a bridge to recovery, helping residents receive the greatest level of independence.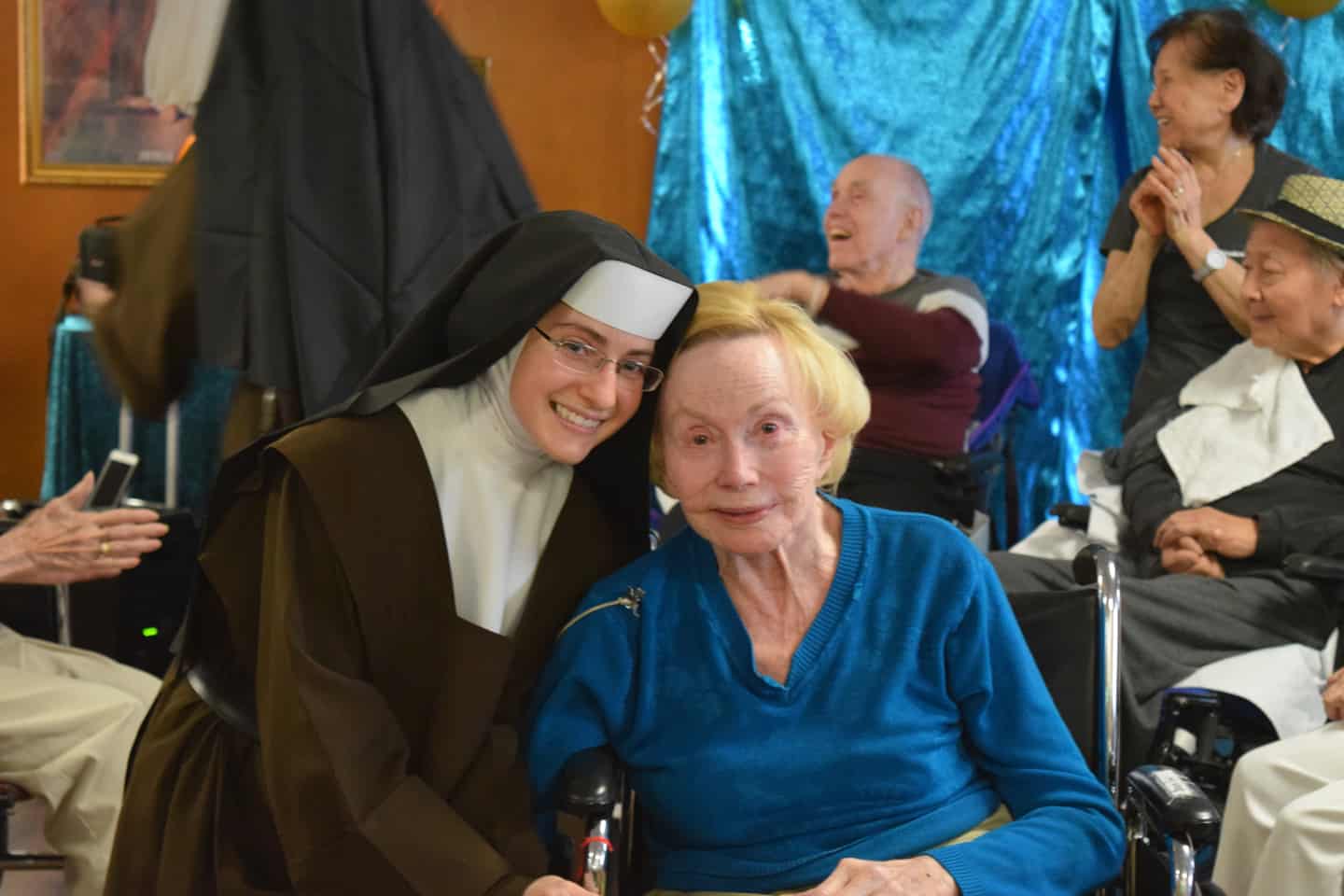 Residents at any phase of a serious illness can receive care and comfort at Marycrest Manor. An assortment of choices for care are available–including longer stays. Marycrest's entire team of caregivers is known for life-giving, joy-filled, professional services.